"When you know better, you do better" — Maya Angelou
There was a quote posted in the forum a few days ago in the General Canning Questions topic. This really got me thinking of the different processes of canning and how they've changed throughout the years through scientific studies so "we'd do better".
I have five different Ball or Kerr canning guides ranging from 1947 through the latest of 2009. It was very interesting to read through them to see the differences as years and science progressed.
1961 Copyright Top Secrets by Kerr Glass Mgf. Corp.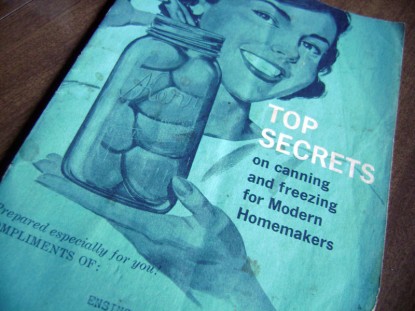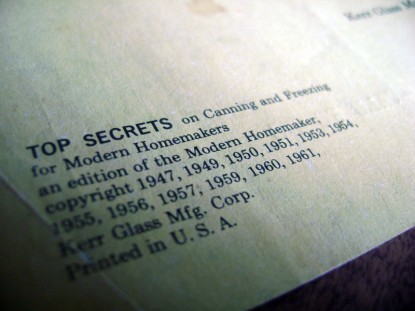 In 1961, Kerr was giving times to process meats and vegetables in the boiling water bath.
1947 Ball Blue Book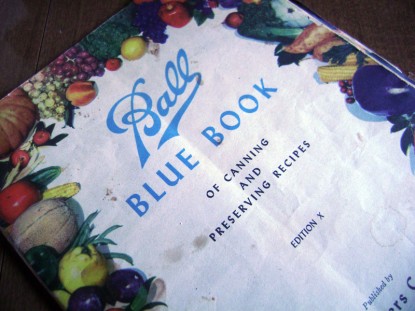 But as far back as 1947, Ball was not recommending it, but still showing times for processing meats and vegetables.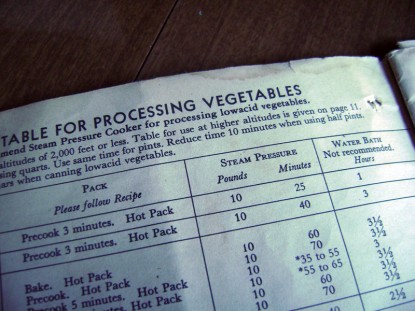 1975 Copyright Kerr Home Canning & Freezing Book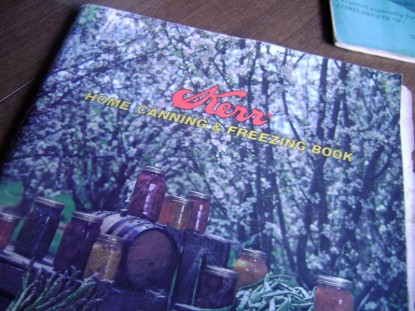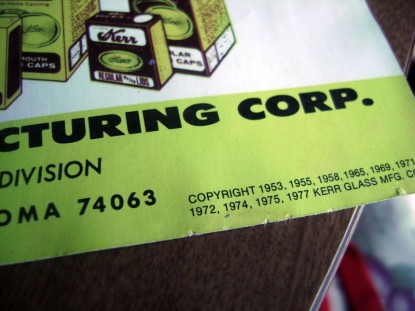 By 1975, Kerr had updated their processes of using the boiling water bath only for fruits, pickles and tomatoes.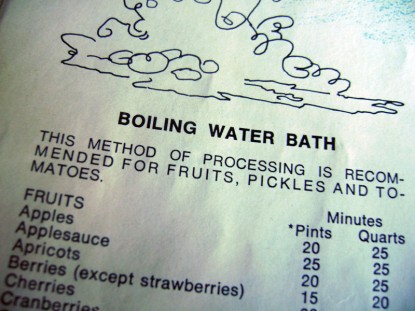 1983 Ball Blue Book, cover no longer in tact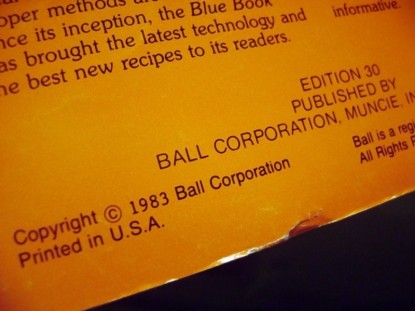 By this time open kettle canning was recommended for jellies only.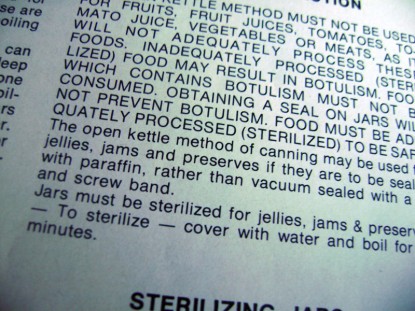 "Obtaining a seal on jars will not prevent botulism. Food must be adequately processed (sterilized) to be safe."
2009 Ball Blue Book guide to preserving
By now, there are only TWO recommended canning processes — boiling water bath for high acid foods and pressure canning for low acid foods.
While many people may not know better, it has been many years (at least 27 years documented by the canning books I have in my possession) that open kettle canning was only recommended for jellies (now no longer recommended) and proven that just because a jar sealed, the food wasn't safe. There are resources all over the internet and in the latest Ball Blue Book for safe canning methods. Do research on creditable websites, ask questions, be a safe canner for your family and friends.
Suzanne is on a quest to get the most recent distributed Ball Blue Book in more hands with The Ball Blue Book Project, so everyone will know better and do better.
Happy and Safe Canning!

Cindy blogs at Chippewa Creek ~ Our Life Simplified.

Interested in contributing a guest post to the Farm Bell blog? Read information here for Farm Bell blog submissions.

Want to subscribe to the Farm Bell blog? Go here.