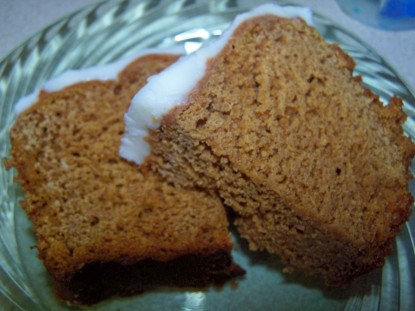 I make this pumpkin bread/cake a lot because it is tasty and has a good texture. Oh! And because it uses just two ingredients: a cake mix and a can of pumpkin puree.
How to make Two-Ingredient Pumpkin Bread (or Cake): Printable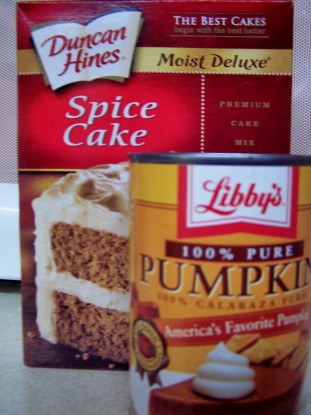 Seriously, just take the cake mix and add the can of pumpkin puree. Then blend until it's combined.
Bake it in a greased pan in the oven on 350 degrees for 50 minutes to an hour, and you have pumpkin bread. Or cake. Whatever.
Do you keep homemade cake mix on hand? Go ahead, use that!
Sometimes I make it in a Bundt pan, but most of the time I just do it in a loaf pan.
And sometimes I use frosting, sometimes I sprinkle it with powdered sugar, and sometimes I leave it plain.
Anyway you make it? It's good!


Kathi N blogs at Granddad's Corner.

Do you have a recipe post or kitchen-related story to share on the Farm Bell blog?
See Farm Bell Blog Submissions for information, the latest blog contributor giveaway, and to submit a post.

Want to subscribe to the Farm Bell blog? Go here.
What can you enter to win this month? Click here.