I absolutely LOVE my steam juicer!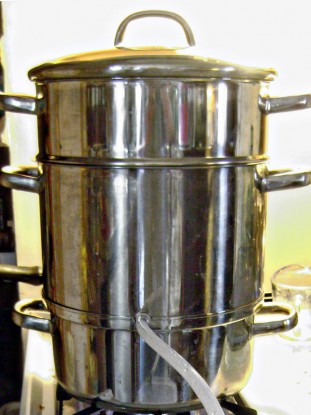 It's not just for fruits and vegetables–you can make stock with it, too.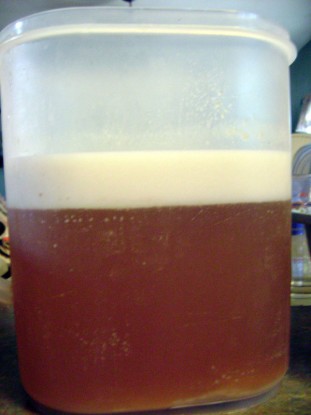 AND some beautifully shredded meat!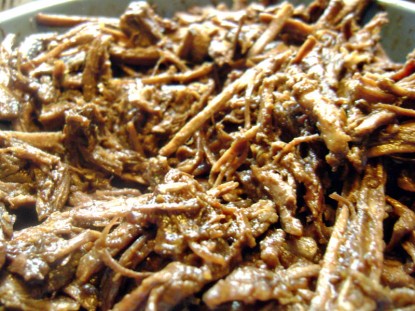 This is a much easier way of getting the meat from the fat and bones of those pesky beef ribs that are always the last of meat to be used!
I started with a pan full of beef ribs we got from our beef last year, seasoned with some garlic and onion powder,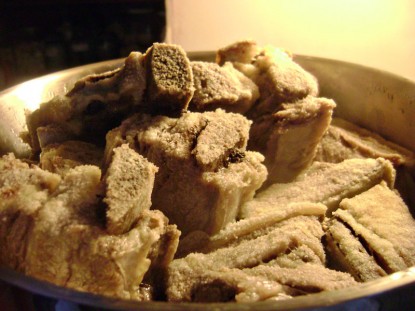 set my container on my stool to collect the "juices",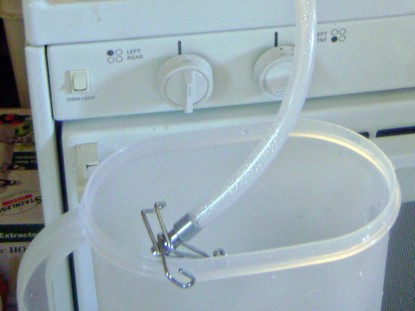 and turned this shiny piece of machinery to medium on the stove.
4 hours later, I had beautiful, tender, fall off the bone meat.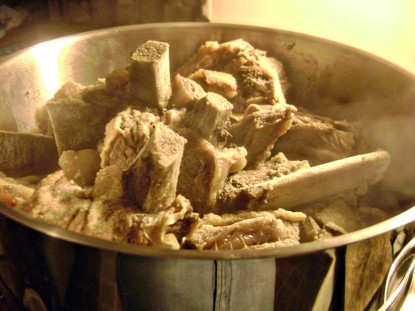 And I do mean fall off the bone–these are the bones I was able to pick out of the pan before getting the meat out.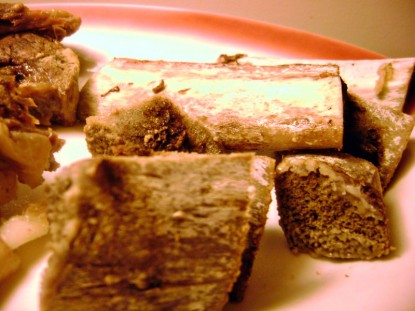 From that one pan of ribs, I ended up with an 8 quart bowl full of shredded meat and a little bit larger bowl of fat and bones. AND a half gallon of beef stock!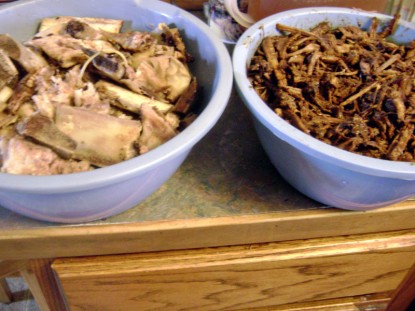 Embrace the steam juicer!
P.S. If you're coming to the Retreat, there will be a steam juicer powered up in the Canning Classes!
P.P.S. More Steam Juicer chat on the forum


Cindy blogs at Chippewa Creek ~ Our Life Simplified.

Do you have a recipe post or kitchen-related story to share on the Farm Bell blog?
See Farm Bell Blog Submissions for information, the latest blog contributor giveaway, and to submit a post.

Want to subscribe to the Farm Bell blog? Go here.
What can you enter to win this month? Click here.