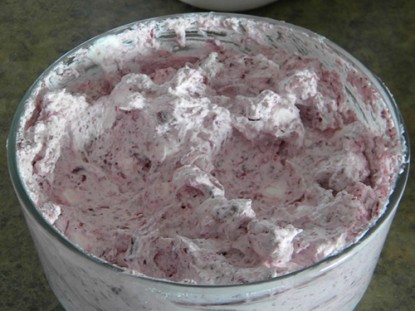 Difficulty: Easy
Servings: 12
Prep Time:
15 minutes
Ingredients
1 package Frozen Cranberries 12 Oz.
½ cup Granulated Sugar
1 can Crushed Pineapple- (20 Oz) -drained
1 tub Cool Whip (12 Oz.)
½ packages (10 Oz. Package) White Mini Marshmallows
Directions
Grind frozen cranberries (I use a food processor). Add sugar and pineapple. Mix together. Cover and put in the fridge overnight. Right before you serve, mix in Cool Whip and marshmallows!
Categories: Entertaining, Fruit Salads, Fruits, Holiday, Kid-Friendly, Other Desserts, Salads, Side Dishes
Submitted by: northernslady on November 23, 2010