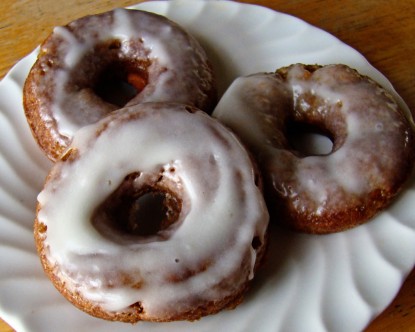 Carrot Cake Doughnuts
, but would be fabulous on any type of carrot cake or wherever you would use cream cheese frosting.
Difficulty: Easy
Servings: 1 cup
Prep Time:
10 minutes
Cook Time:
none
Ingredients
1/2 block of cream cheese
1 cup powdered sugar
a few drops of milk – only if necessary
Directions
Melt the cream cheese in the microwave. Stir in the powdered sugar. If the glaze is too stiff, then add a couple of drops of milk and stir well.
Categories: Frostings & Icings, Other Breakfast, Other Condiments, Pastries
Submitted by: rurification on April 12, 2012