I have a very laissez faire attitude about housework and I blame it on the stories my mother shared with me about her days as a young wife. My parents were married in June of 1944, between my father's training as a medic/surgical tech and being shipped to Europe in the midst of World War II, and they cut things pretty close. They'd grown up together and were sweethearts long before the events of World War II, but they put off the important stuff perhaps a little later than they should have.
This was something they took to heart once Dad came back from Europe, more or less intact. They cherished every day they had together. They wanted children, but it wasn't to be for a long time after they were married and in the end, it was probably a good thing.
My mother often told me that when our father called on a Friday afternoon before any children arrived and said, "Honey, lets load up the car and go to Cape Cod, or the Poconos, or to visit your sister," she didn't say something like, "Oh but the ironing isn't done!" That ironing wasn't going anywhere, but they sure did! Same with other household chores. What's that? The kitchen floor needs mopping? HAH! It ain't gonna matter!

Later, when kids and more responsibilities came along, she never forgot those early lessons. She'd learned that planning ahead for fun as well as for hard times was a worthwhile thing!
When she made a mess of the kitchen assembling one pan of lasagna, why not make TWO? Having a pan in the freezer was a great way to stretch time later on. She worked hard during canning time, but having that good food put by for the coming winter was not because 'lean times' were coming, it was so we could enjoy the GOOD times more.
Her sewing, which was nearly professional in quality, was not perfected because she was afraid she couldn't afford nice things because of hard times. It was because she took pride in having things just the way she liked them, and so she could go out on their 'date nights' knowing she looked her best. Yes, they went dancing or out with friends almost every Saturday night, except for the Saturday nights we had potlucks at home or attended things at other people's homes. Socializing is a valuable thing in so many ways, and people came over to visit us, not to 'eyeball' the house.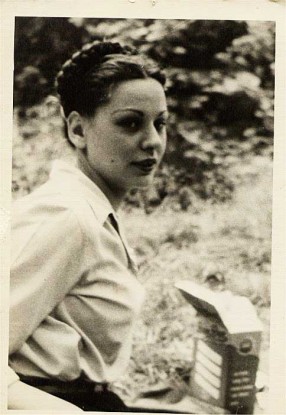 I learned from my mother not to whittle away at the good in life out of fear, but to treasure and plan for the good and get on with life. My mother died six days shy of their 57th wedding anniversary and I guess she had things figured out. I miss her, but I learned so much from her that I can't complain too much.
You can also find BuckeyeGirl at Backyard Chickens.

Interested in contributing a guest post to the Farm Bell blog? Read information here for Farm Bell blog submissions.

Want to subscribe to the Farm Bell blog? Go here.