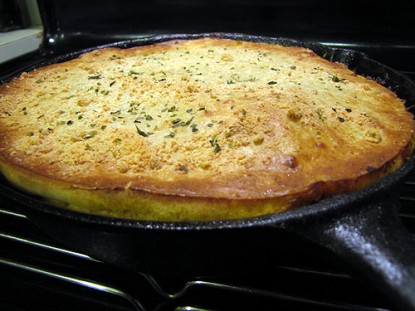 Difficulty: Easy
Servings: 8
Prep Time:
15 minutes
Cook Time:
20 minutes
Ingredients
1/2 pound ground sausage
1/2 pound ground beef
1/3 cup chopped onion
1 tablespoon minced garlic
1/4 teaspoon salt
1 teaspoon Italian seasoning
approximately 2 ounces sliced pepperoni
1 1/2 cups spaghetti sauce or pizza sauce
1 cup shredded mozzarella
2 eggs
1 cup milk
1/4 teaspoon salt
1 1/2 cups flour
1/2 cup grated Parmesan
Directions
Cook ground sausage and beef in a 10-inch skillet. Drain grease. Add onion, garlic, salt, and Italian seasoning and mix in skillet. Spread pepperoni over meat and onion mixture. Pour on the sauce and top with cheese. In a bowl, combine eggs, milk, salt, and flour. Mix well and spoon over sauce and cheese.
Sprinkle on the Parmesan and more Italian seasoning. Bake in a 400-degree oven for about 20 minutes, till the pizza crust top is golden and puffy.
You can change this up to whatever suits your taste for your favorite kind of pizza. Add hot peppers or other vegetables. Make it with chicken and bacon. Use different cheeses. The world is your pizza.
Categories: Beef, Kid-Friendly, Main Dish, Pizza, Pork
Submitted by: suzanne-mcminn on April 5, 2011