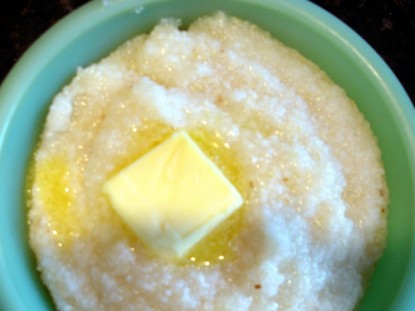 Cheese Grits Casserole
.
Difficulty: Easy
Ingredients
Grits
Water
Salt
The ratio is 4 parts water to one part grits.
Directions
Pour quick grits into boiling salted water constantly whisking until the grits are a little thinner than you want them to be. This will only take about a minute. Once they are of a thin consistency, remove them from the heat, cover them and let them sit for an additional five minutes to complete the cooking process. This will ensure they cook properly without scorching.
Add butter to the whole pan or to each serving. Serve piping hot.
Categories: Breakfast, Cereals
Submitted by: syrupandbiscuits on March 17, 2011