I grew up in Massachusetts, a couple towns over from Sturbridge, home of the famous Old Sturbridge Village. For those of you not familiar with it, it is a living history museum much like Williamsburg or Old World Wisconsin. It is one of my favorite places to be, and also where my husband and I went on our very first date. During our annual visit home this summer, I was pleased to discover that my kids also love it!
Decades ago, my grandmother started making the molasses cookies that the Village Bakery sold. The recipe for these Lumberjack Cookies was published in an OSV cookbook that I would love to get my hands on! Anyway, long story short, my mother made them while we were growing up and now I'm making them. It wouldn't be fall or Christmas without these wonderful cookies that instantly bring me back home.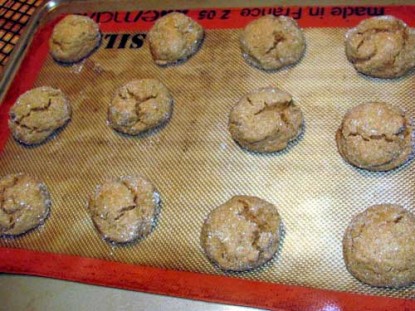 How to make Old Sturbridge Village Lumberjack Cookies: Printable
First, gather your ingredients (and pardon the construction zone. One of these days I'll have new counters and a new backsplash!)
1 cup sugar
1 cup shortening, melted *
2 eggs
1 cup dark molasses
4 cups flour
1 tso baking soda
1 tsp salt
1 tsp ginger
2 tsp cinnamon


* I am trying to stay away from hydrogenated fat, so I use Earth Balance's natural shortening.
Cream together the sugar, shortening, eggs, and molasses. I use a glass measuring cup to melt the shortening, and then I use that same cup for the molasses. It just pours right out.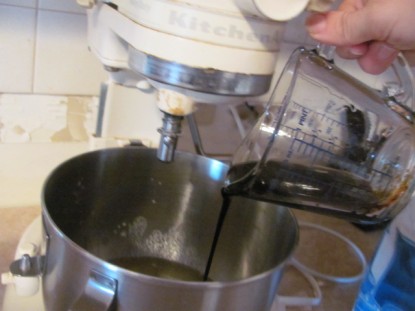 Dump in the dry ingredients and mix well.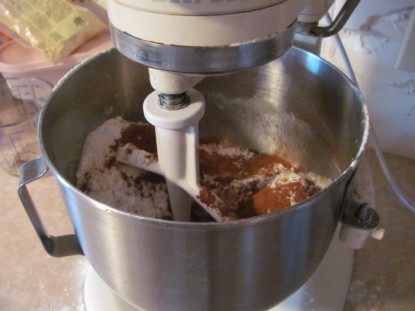 Your dough should look like this.


Scoop out a walnut-sized piece and roll in sugar.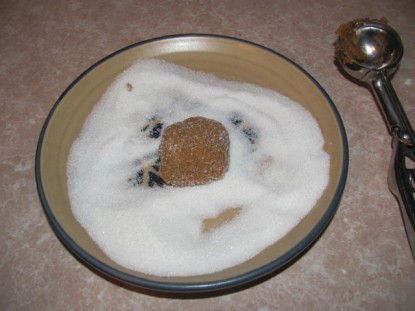 Bake at 350 for 12 minutes.


Enjoy!


prvrbs31gal blogs at Homesteading on the Homefront.

Do you have a recipe post or kitchen-related story to share on the Farm Bell blog?
See Farm Bell Blog Submissions for information, the latest blog contributor giveaway, and to submit a post.

Want to subscribe to the Farm Bell blog? Go here.
What can you enter to win this month? Click here.