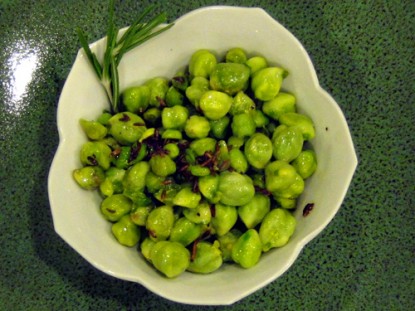 Difficulty: Easy
Cook Time:
10-12 min
Ingredients
4 cups green garbanzo beans, shelled
3 Tablespoons olive oil
1 teaspoon cumin seeds
salt and pepper to taste
Directions
Put olive oil in pan over high heat.
Add cumin seeds. Cook until seeds start to "pop". Shake pan like when making popcorn.
Add green garbanzo beans, reduce heat to medium.
Cook for 10-12 minutes to desired consistency.
Salt and pepper to taste.
Categories: Vegetables
Submitted by: laree on January 31, 2011