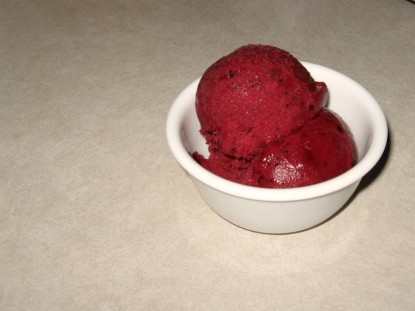 Difficulty: Easy
Servings: 8
Prep Time:
30 minutes
Cook Time:
15 minutes
Ingredients
3 cups fresh blueberries
2 cups sugar
1 cup water
Directions
Combine all ingredients in a saucepan and bring to a quick boil.
Reduce to a simmer and hold for 15 minutes.
Remove from heat and allow to cool completely.
Strain, if desired, and follow ice cream machine directions for sherbet.
Categories: Desserts, Frozen, Ice Creams
Submitted by: rmr1984 on August 22, 2011