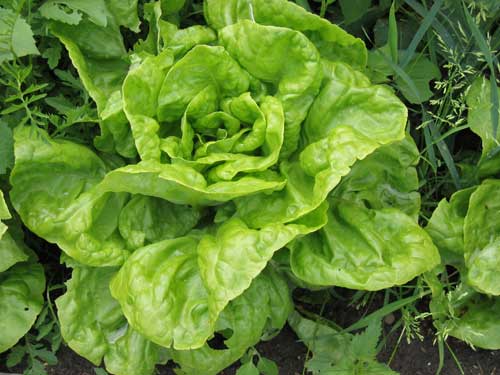 When I was in college, I lived in a rural mountain town. Sure, we had a grocery store (where I actually worked for a few years), but I preferred going around to all of the farm stands for as much of my food as possible. There is nothing better than making friends with the farmers and their families and knowing exactly from where your food comes. Once spring hit, every Saturday morning I was up early driving to my favorite stand for fresh eggs, tomatoes, squash, and corn. Anything that was new there, I usually tried, and found that I was a pretty good cook and improviser with ingredients.
Now that I'm out of college, and sadly out of the mountains, I started missing my Saturday morning produce runs. We have some great stores where I now live that sell local produce, but it really isn't the same. Recently, a farm market opened up about 30 minutes from my house. It may be a long drive to it, but I am so glad I finally started going! Farms from all over the area deliver their produce on a semi-weekly basis and volunteers unload it and stock the bins. Along with produce, there is a meat stand with some of the best seafood I've ever seen, local cheeses, eggs and butter, as well as honey, preserves, and syrups. The market even has a deli inside, with a local chef whipping up something new every day to highlight what is fresh and in season. I think my favorite section of the market is the bakery, where a woman makes some of the most amazing cookies from scratch on a daily basis.
After going to the market for a while, I decided I would like to sign up for their CSA (Community Supported Agriculture). My sister and I decided to split it after seeing how much someone gets each week. The best part of this investment we made is all of the different fruits and vegetables we get to pick up. I never know what I will recieve, but am always excited to find new ways to cook something I've never tried before. Because it is always such a vast assortment of goodies we get, I never know what I'll be cooking, but I do know that because everthing is fresh and local, it will be delicious.
Do you have a recipe post or kitchen-related story to share on the Farm Bell blog?

See

Farm Bell Blog Submissions

for information, the latest blog contributor giveaway, and to submit a post.

Want to subscribe to the Farm Bell blog? Go here.