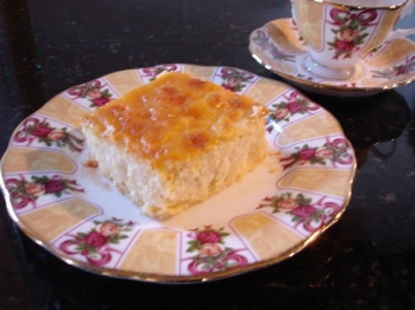 really good grits
.
Difficulty:
Ingredients
4 cups cooked grits
1/2 stick butter
1/4 cup milk
2 cups shredded cheddar cheese, divided
1/4 cup chicken stock
1/8 tsp garlic powder
2 eggs, lightly beaten
A couple shakes of Tabasco sauce
salt and pepper to taste
Directions
Add butter, milk, stock, garlic powder and 1 cup of cheese to grits. Stir until smooth and heated well. Temper the eggs by adding some of the hot grits mixture, then add the egg mixture to the pot. Add Tabasco sauce and mix well. Pour into greased casserole dish and bake for one hour, or until the casserole is set, at 350 degrees. Add remaining one cup of cheese to top and return to oven until the cheese is melted.
Categories: Beans, Grains & Rice, Breads, Other Side Dishes
Submitted by: syrupandbiscuits on March 17, 2011