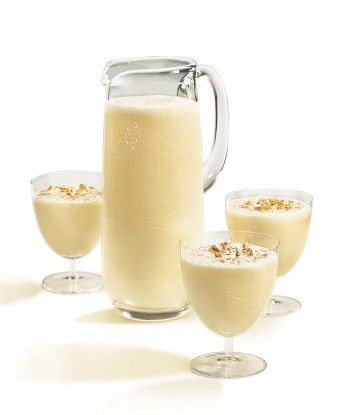 Difficulty: Easy
Servings: 8
Prep Time:
15-30 minutes
Ingredients
6 eggs
¾ sugar
1 pint whipping cream
4 cups milk
½ teaspoon vanilla
½ teaspoon rum extract
1 dash of salt
Nutmeg to taste
Directions
Thoroughly beat eggs, add sugar and mix well. Add whipping cream, milk, vanilla, rum extract, and salt, mix well. Sprinkle with fresh grated nutmeg.
Categories: Beverages, Holiday
Submitted by: msskyview on November 22, 2010