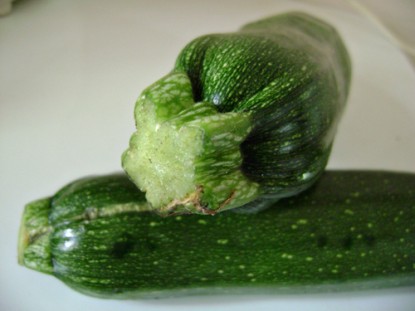 Is your zucchini overflowing? Make milk!
Here is yet another way to use that zucchini that seems to flourish regardless of weather, soil composition, or one's gardening (in)capability.
A friend gave me an article from a 1977 Organic Gardening and Farming magazine written by Mary Marvin with the recipe to make zucchini milk. It's a simple recipe! Super simple.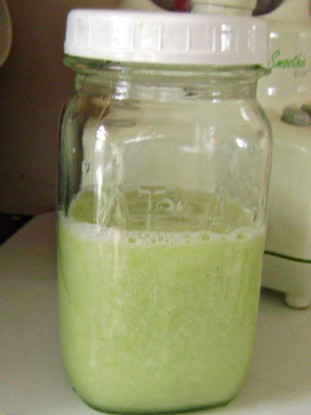 How to make Zucchini Milk:
Peel as many zucchinis as you'd like.


Cut into 1-inch chunks.
This little bit of green leaves a greenish milk. If you want white milk, take off all the green!
Process in a blender or food processor until milky.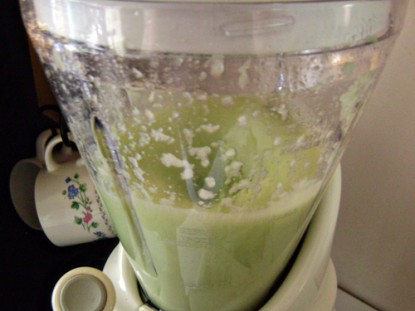 You don't even have to seed it; it all purees into a milky liquid.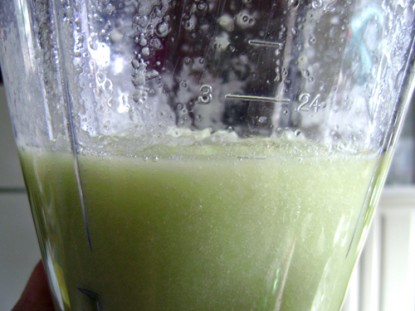 1 pound of zucchini made 2 1/2 cups of "milk".
Marvin included lemon pie and bread pudding recipes in which she used zucchini milk to the raves of her family. She claimed it could be substituted for any liquid in baking or cooking–breads, desserts, casseroles–the ideas are only limited by your imagination! She said you could use it fresh, freeze it, or can it.
I have yet to use this "milk" in baking or cooking, but I have made and frozen some to use later.
It can not only use up that forever-flowing zucchini, it can save money and calories. It's also in line with the waste not, want not mentality, which I'm all about!


Get the handy print page and save this to your recipe box here:
Zucchini Milk.
Do you have a recipe post or kitchen-related story to share on the Farm Bell blog?
See Farm Bell Blog Submissions for information, the latest blog contributor giveaway, and to submit a post.

Want to subscribe to the Farm Bell blog? Go here.
Would you like a chance to win a Euro Cuisine yogurt maker?
Click here.