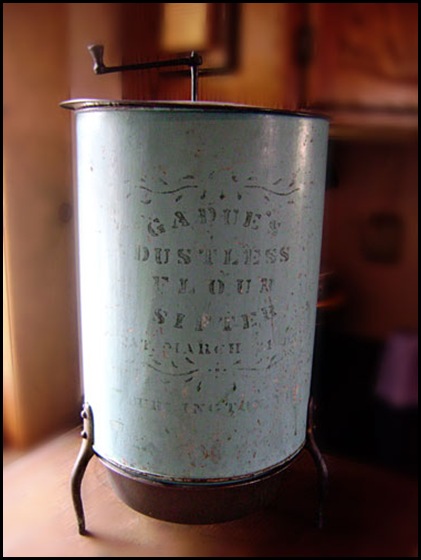 Gadue's Dustless Flour Sifter
I found this dustless flour sifter at a little antique/resale shop in Newaygo, Michigan while browsing one day with my friend. I didn't buy it that day, but she went back a couple weeks later to get it for me. Surprise!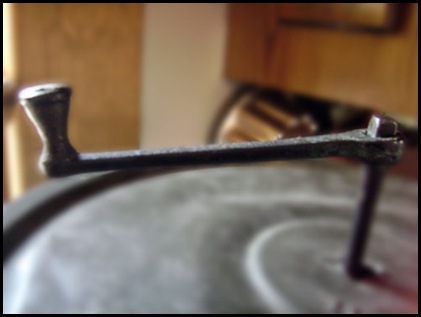 I've never seen anything like it!  I did some research on it.  The Gadue Dustless Flour Sifter was patented by Wm. Gadue on March 21, 1905.  It was manufactured by the S. H. Vilas Mfg. Co. in Burlington, VT.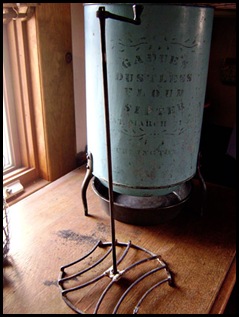 The device not only thoroughly sifts the flour, leaving it in feathery and flaky condition, but removes all the foreign substances.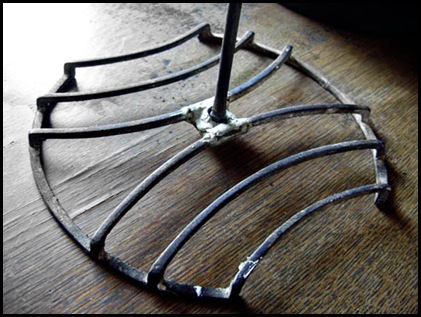 In this sifter, the flour is protected at all times, so when used in a camp, flour left in it at the end of the season will be in good condition the next year.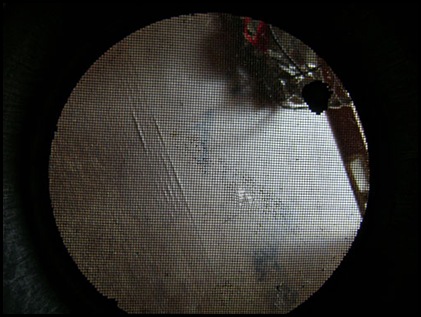 There is no dust when using this device, as all the flour is saved.
The chief feature is the agitator, which is the base of the center rod attached to the crank at the top of the sifter.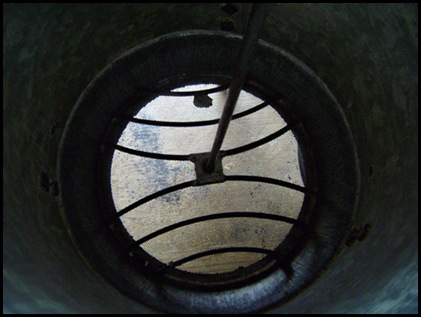 The sifter, made in 12, 25, and 50 pound sizes, occupies but little room, and is always ready for use.
Can you imagine this sitting on your baking table?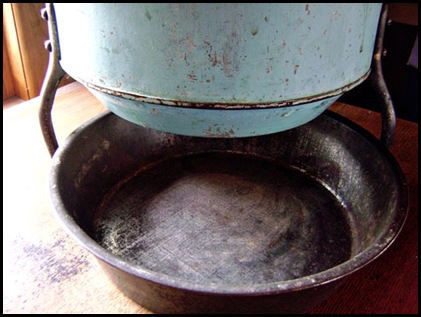 Your flour right there, sifting out what you need for your biscuits, pancakes, or bread every morning.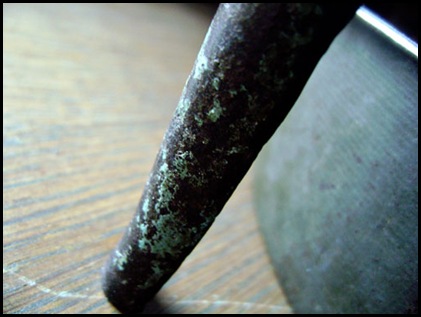 This one shows evidence of heavy use. The agitator has been fixed, and the screening fixed once and in need of another fix.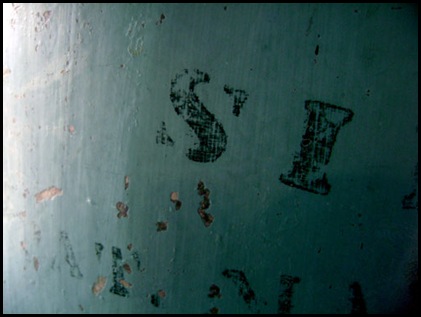 I wonder if it was part of a camp with a camp cook using it for all of the meals, or if it was in a mom's kitchen with her using it for all of her meals?
What I do know is that the sifter looks beautiful in my kitchen on my buffet with all of its beautiful paint scratches and worn stenciled writing, surrounded by a wonderful light turquoise-colored paint.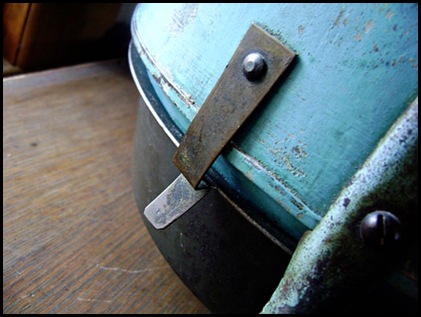 Have you ever owned a Gadue Sifter?  Did your mother?  Your grandmother?
CindyP blogs at Chippewa Creek.

Interested in contributing to the Farm Bell blog? Read information here for Farm Bell blog submissions.