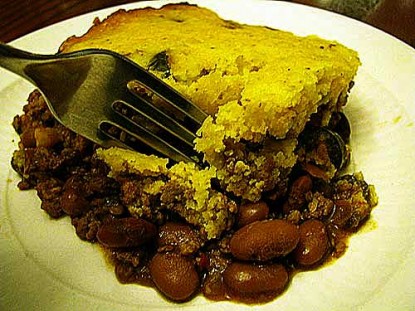 In my long–very long!–oven deprivation, I tried out many (many!) new crock pot recipes. This one is hands-down destined to become an all-time dinner favorite here. It's easy. It can be baked in the oven or a crock pot, and it's as fast as homemade Hamburger Helper.
You can see the original recipe here and get a handy print link. This recipe comes from CindyP.
How to make Crock Pot Tamale Pie:
Base
1 pound ground beef, browned
1 1/2 cups cooked kidney beans (or 1 small can)
1 (10 oz) can enchilada sauce
1 1/2 tsp garlic powder
Cornbread topping
1/2 cup all-purpose flour
1/2 cup cornmeal
1/8 cup sugar
1/2 tablespoon baking powder
1/4 teaspoon salt
1/8 cup butter (cut up) or oil
1 egg
1/2 cup milk or buttermilk
1/2 cup shredded cheddar cheese
Brown ground beef.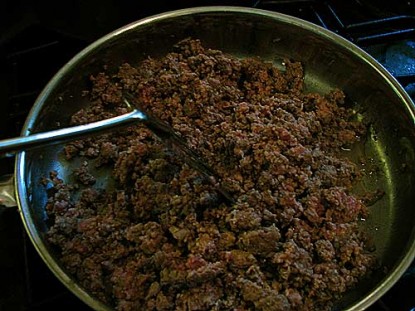 Add kidney beans, enchilada sauce, and garlic powder.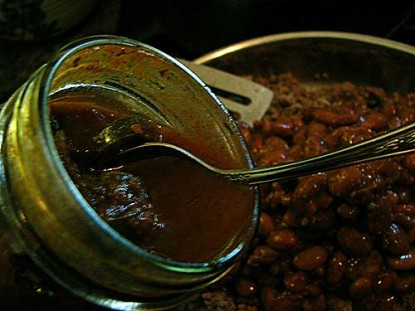 If you live in the middle of nowhere and have no stores around the corner, you can make substitutions. This is a forgiving dish! I didn't have any kidney beans or enchilada sauce. I substituted some leftover pinto beans from a pot of beans. I used some peppers in a spicy tomato sauce in place of the enchilada sauce. Mix all the base ingredients together and add to the crock pot.
In a mixing bowl, stir together flour, cornmeal, sugar, baking powder, and salt. Add butter or oil, eggs, and milk or buttermilk. Stir to combine. Don't over stir. Add cheese.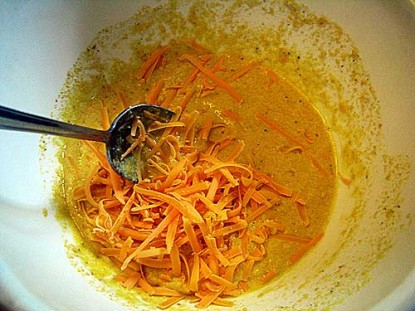 Spoon the cornbread mixture over the beef mixture in the crock pot.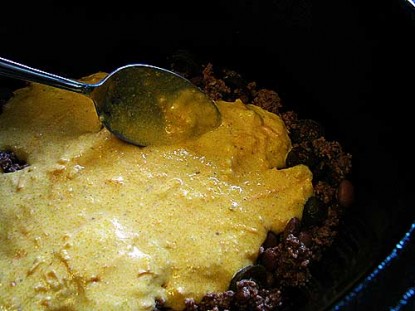 Cook on Low until the cornbread is baked through, about 5 hours.
You can also bake this in an oven at 425-degrees for 25 minutes. IF YOU HAVE AN OVEN!!! (And don't be braggin'.)