My Grandma Lovey was fun. Lots of fun!
When she passed away, I got custody of her recipe box. That's kinda funny in itself because she wasn't all that great of a cook. For example, if she would make cinnamon rolls, they would turn out burned. My dad told me that the worst thing he had ever tasted in the world (!) was a cheesecake that she made. He said it tasted like she used a sharp cheddar instead of cream cheese. Then he'd shuddered at the memory.
I'm not sure if she knew she wasn't a good cook or not. She never talked about how good anything was that she'd made, but I never heard her apologize for anything either.
She would have been the queen of joke email spreading had it existed in her lifetime. She loved a good laugh, and was especially fond of jokes that could be read aloud. She'd read one, then laugh her cute little laugh, and chuckle the rest of the day any time she thought of it.
This fruitcake recipe is one she got out and circulated every year at Christmastime. Of course, I found it in her recipe box once I had it and I like to bring it out each year, too. I never, ever saw her drink alcohol, and I know she didn't keep it in her house either. So, why she thought this was funny, I'll never figure out!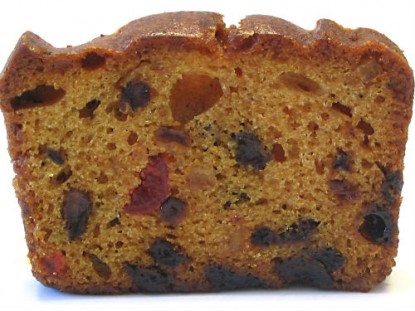 This is my favorite recipe for fruitcake.

You'll need the following:
a cup of water
a cup of sugar
a cup of brown sugar
4 large eggs
2 cups of dried fruit
a teaspoon of baking soda
a teaspoon of salt
lemon juice
nuts
a bottle of whiskey
First, sample the whiskey to check for quality.
Take a large bowl. Check the whiskey again to be sure it is of the highest quality. Pour one level cup and drink. Repeat.
Turn on the electric mixer. Beat one cup of butter in a large fluffy bowl. Add one teaspoon of sugar and beat again.
Make sure the whiskey is still okay. Cry another cup.
Turn off the mixerer. Break two leggs and add the bowl and chuck in the cup of dried fruit.
Mix on the turner. If the fried druit gets stuck in the beaterers, pry it loose with a drewscriver.
Sample the whiskey to check for consistency.
Next, sift two cups of salt. Or something. Who cares?! Check the whiskey.
Now sift the lemon juice and strain your nuts. Add one table spoon of sugar or something–whatever you can find.
Grease the oven. Turn the cake tin to 350 degrees.
Don't forget to beat off the turner, throw the bowl out the window, check the whiskey again, then go to bed.

Kathi N blogs at Granddad's Corner.

Do you have a recipe post or kitchen-related story to share on the Farm Bell blog?
See Farm Bell Blog Submissions for information, the latest blog contributor giveaway, and to submit a post.

Want to subscribe to the Farm Bell blog? Go here.
What can you enter to win this month? Click here.