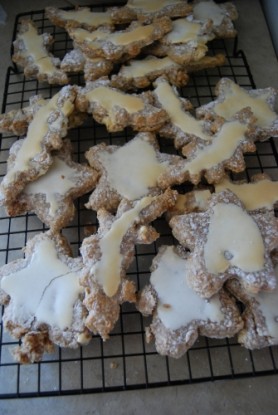 Pronounced "tseemt-shtair-nuh" (cinnamon stars), these German Christmas cookies are far too delicious to only eat once a year. My grandmother always made a dozen different kinds of cookies during Advent, and these have always been, hands-down, my FAVORITE. After she passed away, I dug through her recipes and decided to try these. I couldn't believe how easy they were!
How to make Zimtsterne: Printable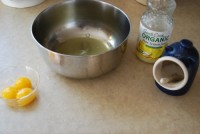 3 egg whites
2 Tbsp lemon juice
pinch salt
375g (3 cups) confectioners sugar, plus extra for rolling
1 Tbsp ground cinnamon
500g (5 cups) almond meal


Preheat oven to 325F and adjust rack to middle position.
Beat egg whites, lemon juice and salt until stiff peaks form. Add confectioners sugar and mix until smooth. Remove 3-4 tablespoons and place in fridge. (This will be the glaze.)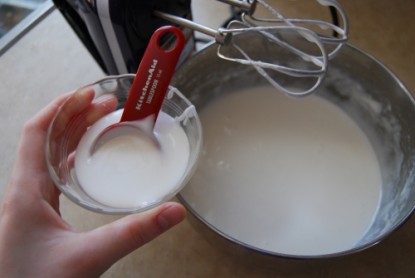 Add almond meal (I just zap whole almonds in the food processor) and cinnamon.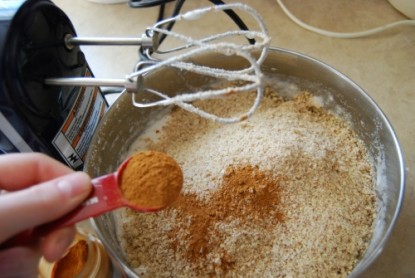 Mix well. If dough is really goopy, add more almond meal or powdered sugar.

Grease a cookie sheet or line with parchment paper.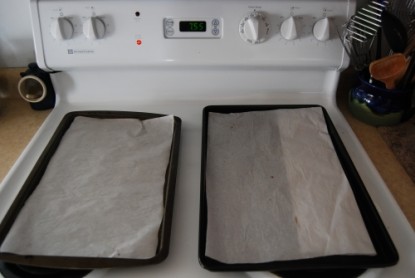 The traditional way to make these is to sprinkle a generous amount of powdered sugar onto the counter, and roll the dough out to about 1/4" thick.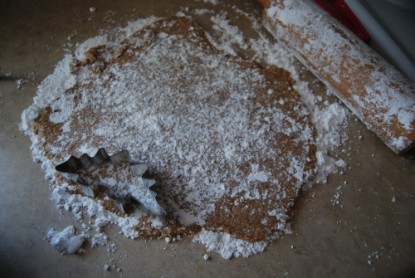 The directions say to use a "six-point star-shaped cookie cutter" to cut out dough and place on cookie sheet. I'm not kidding. Only the Germans would specify the shape of the cookie cutter to use! To be contrary (and because I don't have a 6-point star), I used a 5-point star and a stegosaur cookie cutter.
Anyway, a quicker (and infinitely less frustrating) way is to roll the dough into 3/4" balls, toss in a dish with confectioners sugar and place on baking sheet.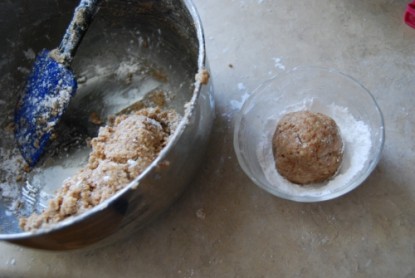 Use a glass or small bowl to smoosh balls down–you could potentially use sugared forks for interesting designs, but they might not show through the glaze.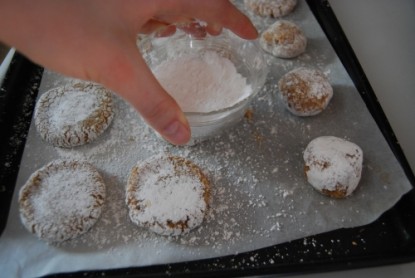 Once the cookies are assembled on the cookie sheet, take chilled egg white/sugar mixture and brush onto cookies. Don't go too thick, cause there isn't that much! A pastry brush would probably work well, but I don't have one and a spoon has always worked just fine.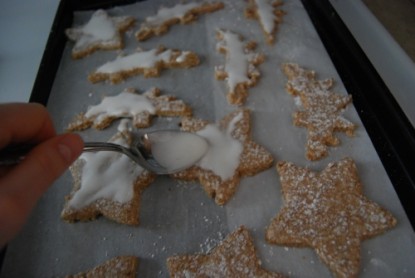 Bake for 15-20 minutes, until glaze begins to turn golden and insides of cookies are soft. My cookies always end up looking a bit cracked–probably because I don't roll them out thin enough.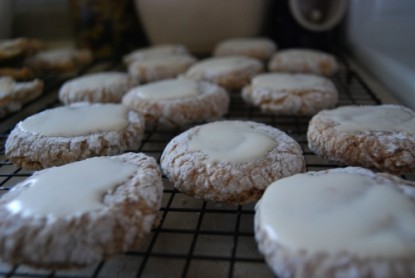 The last, most important step is obviously quality control: Bite into that cookie perfection! Chewy inside and crispy, meringue-like glazing… Delicious.

Zimtsterne are even pretend-healthy: Aside from all the sugar, they are high in protein, low in fat/cholesterol, and also gluten-free!


Do you have a recipe post or kitchen-related story to share on the Farm Bell blog?

See

Farm Bell Blog Submissions

for information, the latest blog contributor giveaway, and to submit a post.

Want to subscribe to the Farm Bell blog?

Go here

.