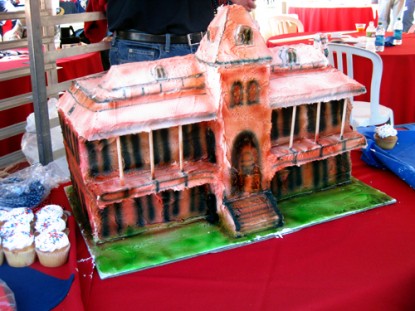 Difficulty: Easy
Servings: 1 - 9x13" cake
Cook Time:
35 min
Ingredients
3 eggs
3/4 cups butter
2 cups sugar
1 cup milk
3 cups flour
3 level tsp baking powder
1 tsp salt
vanilla
Directions
Beat eggs until lemon colored. Cream butter and sugar; beat in eggs and milk. Sift together flour, salt, and baking powder; add liquid mixture and beat until well blended. Add vanilla to taste (about a teaspoon).
Pour into a 9×13″ pan and bake at 375 until brown on top and springy in the middle (about 35 minutes). Ice as you'd like.
Categories: Cakes
Submitted by: laree on November 29, 2010