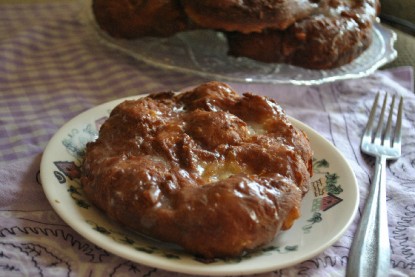 Homemade Apple Fritters
!
Difficulty: Easy
Prep Time:
5 min
Ingredients
2 cups sifted powdered sugar
1 teaspoon vanilla
1/4 cup milk
Directions
Stir it all together until a thin (about the consistency of honey) glaze forms. Add more milk if it's too thick, more powdered sugar if it's too thin.
Categories: Desserts, Frostings & Icings
Submitted by: charleycooke on May 14, 2012