Did you know that you can grow another complete celery stalk from the bottom piece that you cut off and throw away? This is new to me, too, but I have been doing it this year and it works! I use a lot of celery when cooking and I hope to save quite a bit by re-growing it throughout the spring and summer.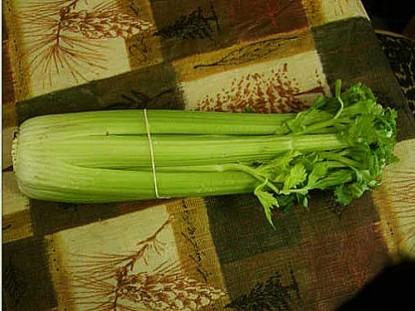 When I bring the celery home, I cut the end off first then put the rest into the refrigerator.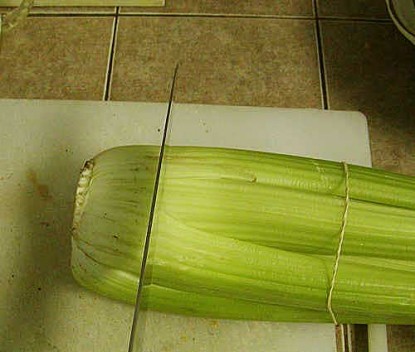 I usually set the bottom piece on a saucer of warm water overnight to get it started. Also, because I am usually busy cooking and working in the kitchen when I do this and don't have time to plant it right away, I think this gives it a head start.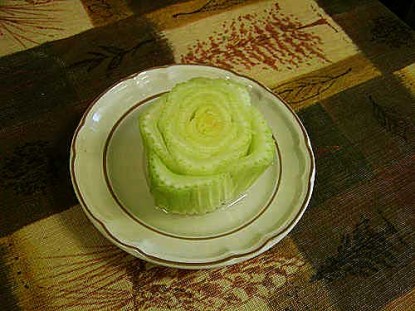 When I have time, I will take that piece and plant it just like it is, in the vegetable garden with the stalk side up. Just dig a small hole, fill it with water and set the end in the hole, then cover it up with an inch or so of soil. Water thoroughly.
This is one planted about three days ago.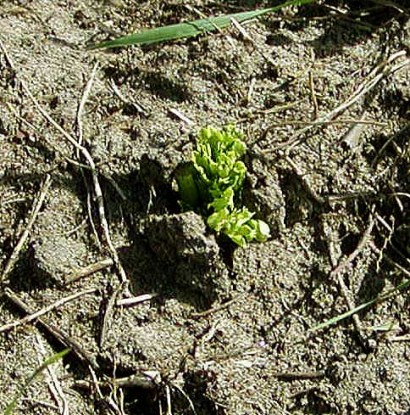 This one was planted about 10 days ago.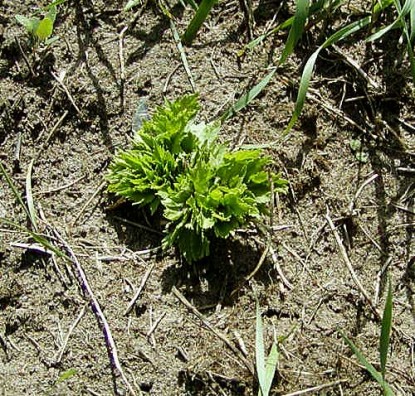 It will grow a brand new top to be cut and used. After re-growing celery, you can cut and plant the bottom again for more new growth from the top.
I plan to start planting my cut celery bottoms in small pots or trays late next winter so that I have a few dozen to plant out into the vegetable garden in May. I wonder if I can grow it in a sunny window all winter!
Once you have it growing, you can cut it off on an "as needed" basis and just keep it regrowing in the garden or pot.
I may never need to buy celery again!
You can also find Sheryl at Providence Acres.

Interested in contributing a guest post to the Farm Bell blog? Read information here for Farm Bell blog submissions.

Want to subscribe to the Farm Bell blog? Go here.