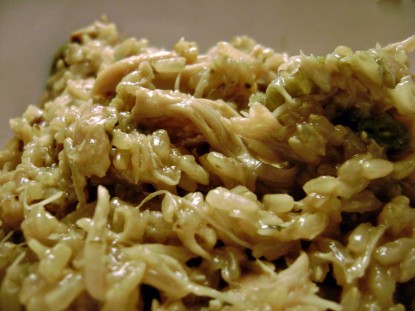 Difficulty: Easy
Cook Time:
13 min
Ingredients
1 cup rice (white or brown)
1 1/4 cups water
1/2 teaspoon salt
Directions
Wash rice between the palms of your hands many times until the water loses all starchy appearance. Place rice in cooker.
Add water and salt. I used chicken broth.
Cook 10 minutes. My pressure regulator pops up, I start timing at this time.
After cooking time is up and cooker is cooled off in regular manner (mine takes 10 minutes), remove indicator and place cooker back on flame for 3 to 4 minutes. This will thoroughly dry out rice.
Never fill cooker more than 2/3 full of water and rice.
Categories: Beans, Grains & Rice, Pressure Cooker
Submitted by: cindyp on February 17, 2011