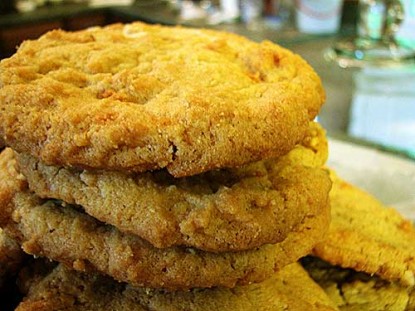 Difficulty: Easy
Servings: 3-4 dozen
Prep Time:
10 minutes
Cook Time:
8-10 minutes
Ingredients
1 cup butter or margarine (softened)
1 cup peanut butter (I like crunchy!)
2 1/4 cups all-purpose flour
1 cup sugar
1 cup brown sugar
2 eggs
1 teaspoon baking powder
1 teaspoon baking soda
1 teaspoon vanilla
Directions
In a big mixing bowl, combine butter and peanut butter. Mix with a mixer or a large spoon. Add remaining ingredients and mix well. Spoon onto a greased cookie sheet. Bake at 375-degrees for about 8-10 minutes.
Categories: Budget, Cookies & Bars, Desserts, Kid-Friendly
Submitted by: suzanne-mcminn on May 19, 2010