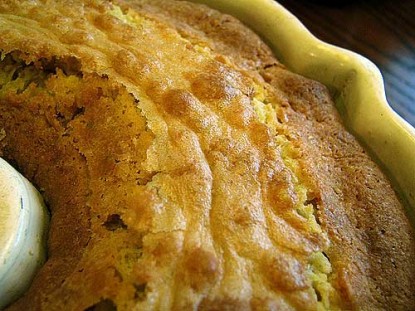 Difficulty: Easy
Servings: 20
Prep Time:
15 minutes
Cook Time:
90 minutes
Ingredients
1 pound butter (4 sticks), softened
1 pound sugar (3 1/2 cups)
1 pound eggs (10 large)
2 tablespoons vanilla
1 pound all-purpose flour (4 cups)
1 teaspoon nutmeg
Directions
Cream butter and sugar; add eggs and vanilla. Mix well. Stir in flour and nutmeg. Grease a 10-inch tube or bundt pan and pour the batter in. Bake at 350-degrees for one hour and thirty minutes. (Cover with foil the last thirty minutes.) Invert and cool. Dust with powdered sugar, glaze it, or eat it plain, it's all good!
Categories: Cakes, Desserts, Old-Fashioned
Submitted by: suzanne-mcminn on April 4, 2011