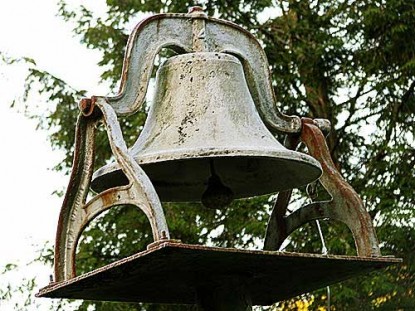 Thank you for helping me celebrate our Merry Anniversary Month of May! Thank you so much for being here, and for sharing your recipes, ideas, wisdom, humor, and company. Here's to the next year of Farm Bell Recipes! I have one more giveaway for you this month. This time, up for grabs is this yogurt maker
!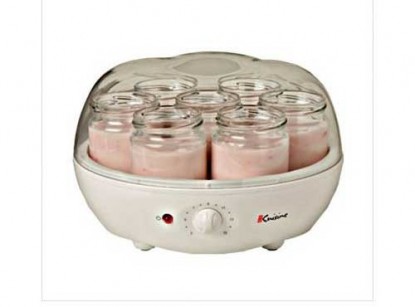 (I have this yogurt maker. Yes, I have advanced from my crock pot. I'll post more about this yogurt maker soon. Suffice it to say, I love it, or I wouldn't be giving one away to you!)
TO ENTER for a chance to win, just submit your latest, greatest favorite recipe! This giveaway will remain open for two days (May 24 and May 25). You may submit as many recipes as you like (at any time!), but you may only enter ONCE. Enter by submitting a recipe during the giveaway period (May 24 and May 25). Leave ONE comment on this post to enter, letting me know what recipe you submitted. (Don't be concerned if your recipe doesn't appear immediately on the site. Recipes are moderated and will appear as soon as possible.)
Go here to submit your recipe!
If you need help, you can find a tutorial on how to submit a recipe here.
One winner will be drawn by random comment number to receive the yogurt maker. Eligible entry cut-off is midnight Eastern (U.S.) time tomorrow night (May 25). This post will be updated with the winner by 9 a.m. Eastern (U.S.) time on Thursday (May 26). RETURN TO THIS POST TO CLAIM YOUR PRIZE. The winner will not be notified by email.
You must be a registered member to participate. Sign up here! For more help, see our Community Guidelines.



Do you have a recipe post or kitchen-related story to share on the Farm Bell blog? See Farm Bell Blog Submissions for information and to submit a post.

Want to subscribe to the Farm Bell blog? Go here.
UPDATE 05/26/11: The winning comment number, drawn by random.org, is comment #14, jbowyer01. Email me at [email protected] with your full name and address for shipping!
THIS GIVEAWAY IS CLOSED TO ENTRY.