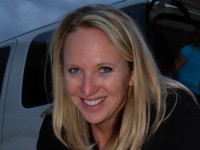 Say hello to Jayme from Utah!
Food interests: Menu Planning, Preserving, Cheese Making.
Hobbies: Gardening, Blogging, Reading, Sewing, Kids, Chickens



Q. What are your favorite things to cook?
My favorite things to cook are the things I grow. I love to bake as well but 99% of the things I bake end up as chicken food, but I'm working on it.

Q. How/when did you learn to cook?
I took cooking classes in High School but most of what I have learned was from trial and error as a new wife and mother.

Q. Tell us about some of your cooking triumphs.
I once made a great big meal with 4 or 5 different Chinese dishes. Everything was more complex than what I had anticipated but it turned out great!

Q. What was your most memorable cooking tragedy?
I have always struggled to make bread so one week I decided I would bake a loaf of bread each day until I got it right. After the week was over I somberly took 7 loafs of unleavened bread out to the chicken coop… the week was completely unsuccessful.

Q. Describe your kitchen. Do you love it, hate it, and why?
I love my kitchen. I love my pot filler above my stove and I love that there is plenty of room for small people to run around under my feet!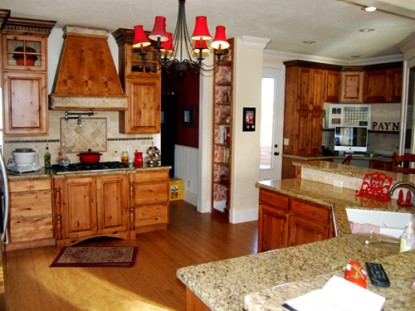 Q. Is your pantry organized and are your kitchen drawers tidy? We need to know.
Of course there are always times the drawers get a bit jumbled but my pantry is organized (with labels on everything!) and the drawers are home to only specific objects. I almost hate to have my kids and/or husband help with the dishes because I can't stand it when things aren't put in their proper place.

Q. Do you have any favorite family cooking traditions?
Most of our traditions revolve around the holidays. We enjoy getting together and making large meals as a family.

Q. What is the one gadget (or ten) you couldn't do without in your kitchen?
I love my enamel dutch oven, and my Blend-tec blender. But I really couldn't live without my food chopper.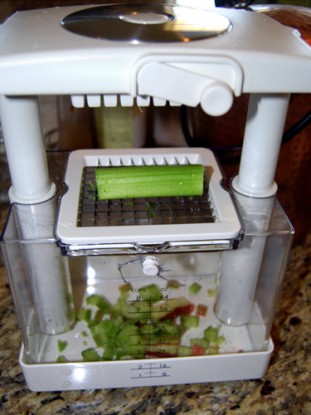 Q. If you had to take one food to a deserted island, what would it be?
Lasagna and garlic bread.

Q. What is your go-to comfort food?
Tacos, they don't take much planning but with a bit of imagination there is an endless variety of options.
Some of Jayme's favorite recipes that she's contributed to Farm Bell Recipes include:


Please allow a moment for the slideshow to open.
Click on the photo to open the recipe in a new page.
[portfolio_slideshow exclude="9965,9968″]
Jayme blogs at Dreaming of Poultry.

Do you have a recipe post or kitchen-related story to share on the Farm Bell blog?
See Farm Bell Blog Submissions for information, the latest blog contributor giveaway, and to submit a post.

Want to subscribe to the Farm Bell blog? Go here.
What can you enter to win this month? Click here.