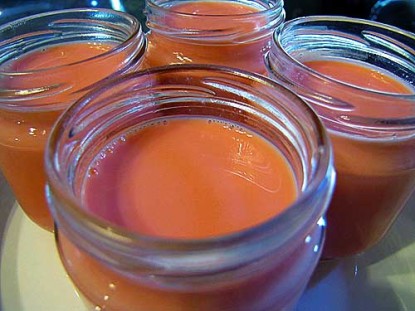 Difficulty: Easy
Servings: 1 quart
Prep Time:
6-8 hours
Ingredients
1 quart milk
1 package flavored Jell-O
1 packet yogurt culture
Directions
Add Jell-O packet to milk. Heat, stirring, until mixture reaches 180 degrees. Bring temperature down to 116. Strain milk/Jell-O mixture if necessary to remove any undissolved Jell-O. Add yogurt culture and stir well. Place yogurt in bowl or individual jars to set at 116 until ready. After yogurt is set, keep refrigerated until use.
Categories: Appetizers & Snacks, Budget, Dairy, Kid-Friendly
Submitted by: suzanne-mcminn on September 29, 2011