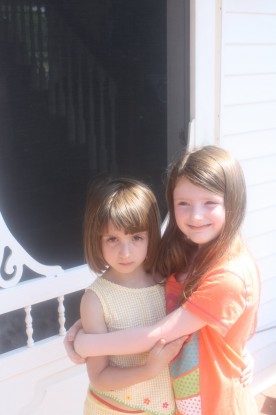 From my early memories of Sunday dinners at Grandma's house, I can hear her clearly as she called out, "Shut the screen door you are letting the flies in." I have a new appreciation of her wisdom because my husband is constantly letting flies in the kitchen. I sing one of my childhood songs as I hunt the flies, "Shoo Fly Don't Bother Me, splat…Shoo Fly Don't Bother Me"…squash. My swatter has become a deadly force and my aim has been honed to perfection. I am now a mass murderer with no graves for her victims. The food on our table is safely covered with a white tablecloth in case anyone wants to come back for seconds.




I really love peonies and irises because they remind me of my grandmother's house. She had a long row of purple irises up against her fence next to the road. Our family would go to visit on Sunday and have dinner with her and grandpa and leave at dusk after a wonderful day playing with all the cousins on the farm. Before we left, we would wander towards the woods to the cow paths to lead the cows into the barn for the evening. I still have the old red bell she always put on her lead cow so she could find her in the woods. Grandma would wrap the bottom of her apron around her arms to keep the chill off as she walked beside her fence waving good-bye to us as our car headed down the road. We would hang out the windows and shout "Bye Grandma. We love you. See you next week." until we couldn't see her any more. Oh, how I miss her and all the family gatherings! The purple irises along my fence are a welcome sight.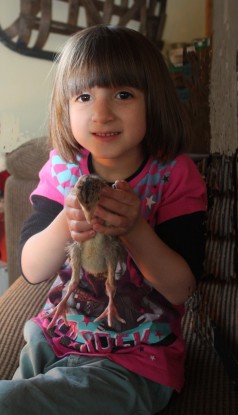 There are a lot of pretty birds at Blue Silo farm since we have several bird feeders. Sometimes it looks like the finches are having a bird reunion or a family dinner because the trees have six or eight finches waiting in line for their turn at the thistle feeder. Yesterday we saw an egret sitting in the shallow part of the pond then boom…he dipped his bill in the water and came up with a great big fish speared on his beak, it wiggled, and tried to get away, but nope, the fish became his dinner. It all happened so fast that I just couldn't believe my eyes.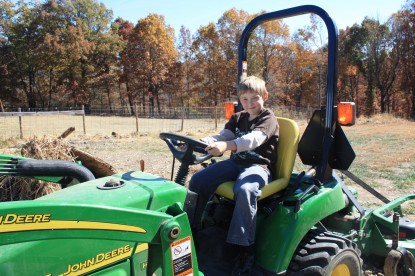 My in-laws used to drive out to our house every once in a while on a Friday and spend the night with us. We lived way out in the country on a beautiful lake. The downside to the location was that there were no restaurants nearby so she would bring laundry baskets full of fixings for dinner. The meal would be ready by the time we got home from work. I thought that I was dreaming the first time I came home to one of her "Dinner in a Basket" meals.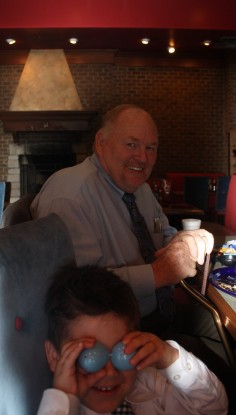 She has been gone a few years, and I miss those precious family times full of teasing and stories about my husband's childhood. What a role model! Her hands were never idle as she whipped out beautiful hand-sewn quilts, exquisite baby sweaters and afghans and, of course, the wonderful Daisy Kingdom dresses she made for the little granddaughters. I hope I will be as good of a mother-in-law to my own "in-laws".