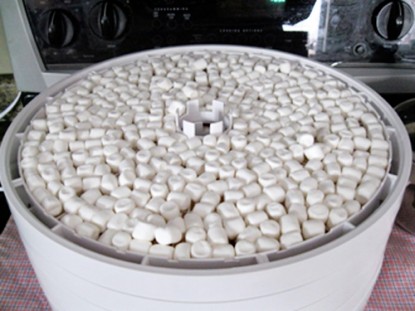 Difficulty: Easy
Servings: 1 bag
Cook Time:
depends on your dehydrator
Ingredients
1 bag of marshmallows
Directions
Spread marshmallows on the trays of the dehydrator. Turn the machine on and let them dry for a couple of hours.
Mine takes about 4 hours. The inside is still a little bit gummy, but when cooled, they are hard.
Categories: Appetizers & Snacks, Dehydrating
Submitted by: astrid on February 7, 2011