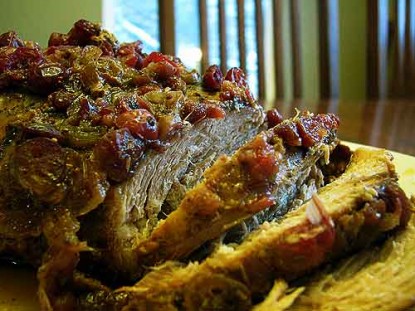 Difficulty: Easy
Servings: 12
Prep Time:
20 minutes
Cook Time:
8-10 hours
Ingredients
3-4 pound pork roast
salt and pepper to taste
1 cup ground, or finely chopped, fresh cranberries
1/4 cup honey
1 teaspoon grated orange peel
1/8 teaspoon ground cloves
1/8 teaspoon ground nutmeg
Directions
Sprinkle roast with salt and pepper. Place in slow cooker. Combine remaining ingredients. Pour over roast. Cover. Cook on low 8-10 hours.
Categories: Crock Pot, Entertaining, Holiday, Main Dish, Pork, Presentation
Submitted by: suzanne-mcminn on April 5, 2011