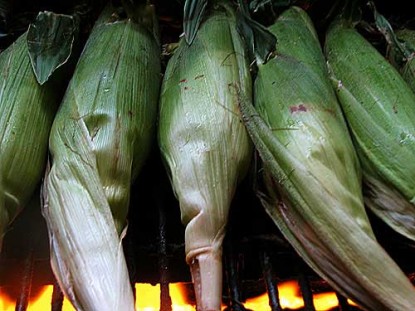 Difficulty: Easy
Servings: varies
Prep Time:
15 minutes
Cook Time:
15 minutes
Ingredients
fresh corn in the husk
Directions
Dunk corn still in the husk in a bucket of water for about 15 minutes to soak then place on the grill (on low) for about five minutes per side (turning three times to grill on all sides).
You're not looking for grill marks on the corn, though there will be grill marks, or even blackened spots, on the husks. What you're doing essentially is steaming the corn inside the husks. When you pull the husks off, the silks will just fall off, leaving your beautiful, sweet corn on the cob.
Categories: Entertaining, Grill-Outdoor Cooking, Side Dishes, Vegetables
Submitted by: suzanne-mcminn on April 5, 2011