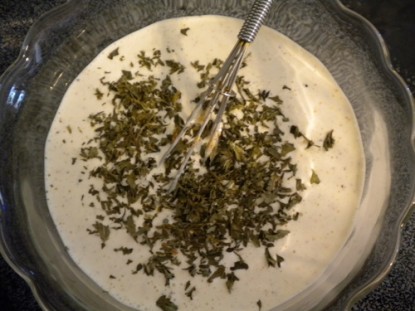 Difficulty: Easy
Servings: 2 cups
Prep Time:
5 min + 30 min chilling
Ingredients
1 cup mayonnaise
1 cup buttermilk
2 teaspoons dried parsley
1/2 teaspoon onion powder
1/2 teaspoon garlic powder
1 teaspoon seasoned salt
1/2 teaspoon black pepper
Directions
Whisk mayonnaise and buttermilk together. Add the seasonings and stir until it is blended. Refrigerate for 30 minutes before using.
Submitted by: butterbean on May 9, 2012