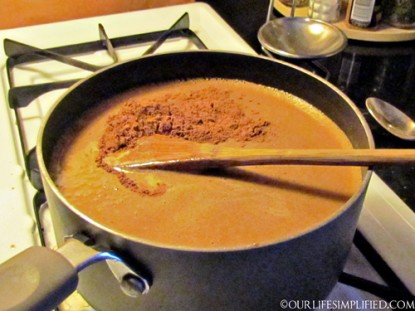 Difficulty: Easy
Servings: 5 cups
Prep Time:
5 min
Cook Time:
10 min
Ingredients
4 cups apple cider
2 cups brown sugar
1 Tbsp pumpkin pie spice or apple pie spice
1 Tbsp butter, optional
Directions
Mix apple cider, brown sugar, and spice together in a pan. Bring to boil over medium heat. You can add a tablespoon of butter to keep it from foaming. It really foams!
Continue cooking, stirring constantly over medium heat until the sugar is dissolved. Turn to low and simmer for five minutes or until as thick as you'd like it.
If desired, process in BWB for 10 minutes.
Categories: BWB Condiments, Syrups
Tags: Fall
Submitted by: cindyp on October 14, 2011