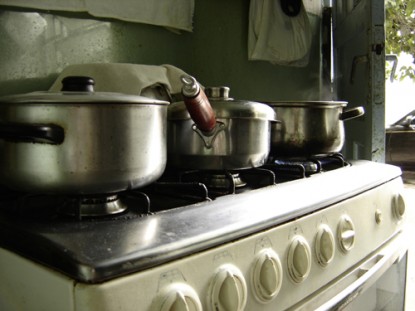 People have been posting recollections about different things with cooking, mothers, and towns long gone. I thought I'd write today about one of the conveniences my mother missed growing up in the era she did.
One thing that stands out in my mind is her on her wash day.
She had an old wringer Maytag washer. She'd have to push it in from the shed to the middle of kitchen up to the kitchen sink, start it loading with water while she went back to shed to bring in a large stand my dad had made for her to set the two galvanized rinse tubs on. Back to the shed again to get the tubs. Back to the kitchen to check the loading washer.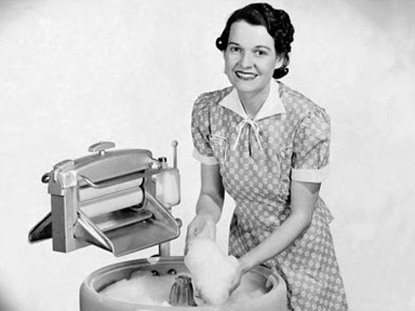 Once the washer itself was filled with water and shaved Fels Naptha soap was put in, swished around a few times to get some suds worked up, then the addition of clothes by color begun. Then she'd start filling up the rinse tubs. The clothes would have been sorted by color and piled in piles around the kitchen floor.
Lunch and supper also would have to be thought of and perhaps prepared during the procedure of washer running. Once things were going well and I was occupied out of her way, she'd sit down for a few moments and take a short break.
I can remember the strong smells of soap, bleach and ammonia that she'd add to whatever color clothes were washing — bleach for the whites and the ammonia for my dad's work clothes to get the soot out from his working on the railroad. The hanging outside in good weather, over racks in wet and winter cold weather.
She would have had it so much easier with an automatic washing machine as we ladies do today. They were a sturdy bunch of women back in the early 40's, wouldn't you say?
I got tired just reading about her wash day.
Interested in contributing a guest post to the Farm Bell blog? Read information here for Farm Bell blog submissions.

Want to subscribe to the Farm Bell blog? Go here.