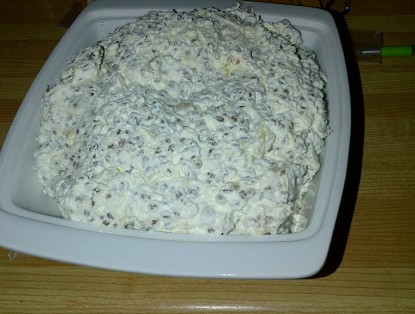 Difficulty: Easy
Servings: varies
Prep Time:
5-10 minutes, plus overnight soaking
Cook Time:
20-30 minutes
Ingredients
2 cups wheat
8 ounces cream cheese
1 package vanilla instant pudding
12 ounces crushed pineapple
1 large frozen dessert topping, softened
Directions
Cook wheat until tender. (Raw will double when cooked.) If you want firmer wheat, soak in water overnight instead. Drain, and rinse with cold water. Combine cream cheese, pudding and pineapple. Mixing well, add wheat and dessert topping.
*Some people prefer to also add 2 tablespoons lemon juice in with the cream cheese. I prefer the taste without.
Categories: Other Salads, Salads
Submitted by: pdelainey on September 6, 2012