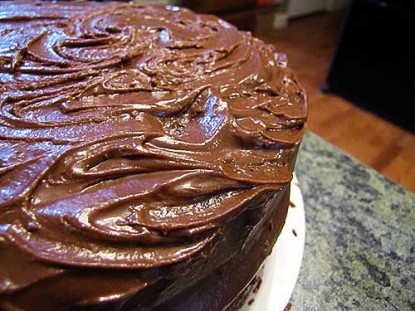 Difficulty: Easy
Servings: frosts two-layer cake
Prep Time:
15 minutes
Cook Time:
n/a
Ingredients
5 cups sifted powdered sugar
1/2 cup unsweetened cocoa powder
1/2 cup butter or margarine, softened
1/3 cup boiling water
1 teaspoon vanilla
Directions
Combine sifted powdered sugar and cocoa powder in a bowl. Add margarine, boiling water, and vanilla. Beat with an electric mixer till combined, scraping down sides of bowl. Cool and let set for about 20-30 minutes, until it reaches spreading consistency. If the frosting is still too thin, add more powdered sugar. If it's too thick, add a little bit more hot water.
Categories: Desserts, Frostings & Icings, Vegan
Submitted by: suzanne-mcminn on May 1, 2011