Yes, you read that right. Mandoori Chicken, not Tandoori Chicken.
I was trying to come up with something for dinner that we have never had before. I was reminded in the Weis Market about Tandoori Chicken that my cousin Irene had made at our family camp last year on her night to make dinner. My boys loved it.
Well, in the international area of the grocery store, there was the pack of seasonings to make it, I allllmooosttt bought it. But it was like 4 dollars and being the frugal frannie I am, I decided to read the ingredients, then thought.. Duh! Google it!
Now. Why you ask I call it Mandoori Chicken? I have adjusted the seasoning levels and the ingredients a bit…so I am claiming it! My family and school friends call me Mandy… 🙂
How to make Mandoori Chicken: Printable
I started the prep last night since this needs to marinate…
In a large bowl, I combined 1 Cup of Sour Cream, 1/4 cup lemon juice, 3 tablespoons of lime juice, 2 tablespoons dried minced garlic, 1 teaspoon ground ginger root, 1 tablespoon ground cumin, 1/2 teaspoon cayenne pepper, 1 teaspoon dried cilantro, 1/2 teaspoon ground cloves.


Here is a close up of all the wonderful smelling spices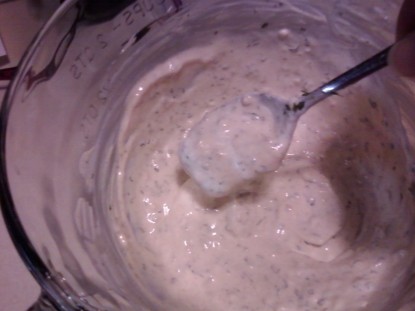 I then put 4 ice glazed frozen chicken breasts in a Ziploc bag and added the sour cream mixture to it


I placed it in the fridge overnight, then in the morning before I left for work, I flipped it so that the other side would be able to marinate in the amazing mix–which I was half tempted to dip pretzels in last night!
When I got home from work, I started some rice to serve the chicken over, took the chicken outta the bag and sliced it into long strips and placed it in my beautiful new All-Clad grill pan (which I got at a Yard Sale for 5 Buckaroos!!!).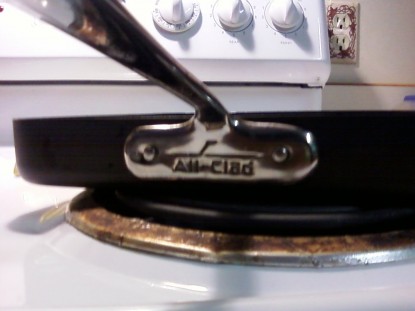 Okay, Okay. Here is the chicken–I had to show off my new 5 dollar pan though!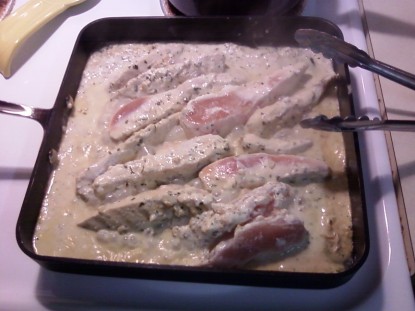 I let them cook until they were no longer pink and the juices were clear. I had to add about a cup of water to the pan so that they would make more marinade, and not simmer all the juices away. Then I added rice to the bowls, cut the chicken into bite size pieces and plated it up!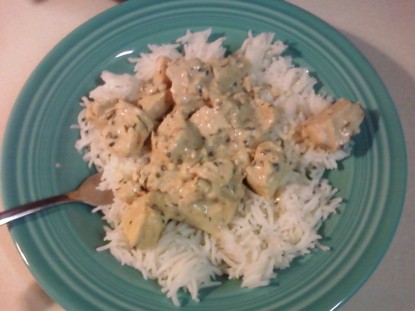 This meal was pretty easy. The prep was easy, too, considering I did it at 9:30 last night. I made corn and green beans to go with it and all the boys ate it. To me, that is a success!


Amanda blogs at Becker Style.

Do you have a recipe post or kitchen-related story to share on the Farm Bell blog?
See Farm Bell Blog Submissions for information, the latest blog contributor giveaway, and to submit a post.

Want to subscribe to the Farm Bell blog? Go here.
What can you enter to win this month? Click here.