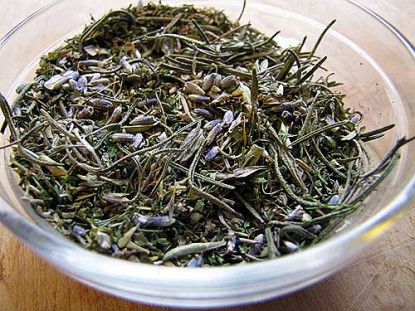 Difficulty: Easy
Servings: makes 1/2 cup
Prep Time:
10 minutes
Ingredients
2 tablespoons thyme
1 1/2 tablespoons rosemary
1 1/2 tablespoons marjoram
1 tablespoon savory
1 tablespoon chervil
1/2 tablespoon lavender
1/2 teaspoon fennel seed
Directions
Combine and enjoy! To cook with herbes de Provence, use it similar to the way you would use any herb blend (such as Italian seasonings)–as a short cut to a full-bodied, interesting flavor. Dash it on potatoes or other vegetables, meats, salads, etc. Also, really delicious with soft cheeses, particularly goat cheese.
Categories: Entertaining, Gift Basket Goodies, Gourmet, Ingredients & Mixes
Submitted by: suzanne-mcminn on March 25, 2011