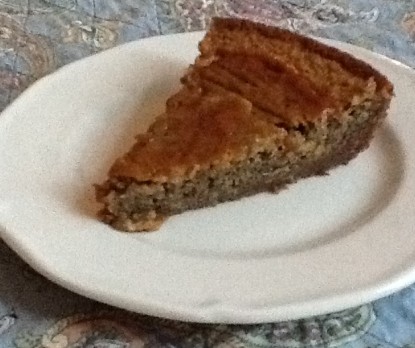 Difficulty: Easy
Servings: 12
Prep Time:
10 minutes
Cook Time:
30 minutes
Ingredients
1 cup persimmon pulp
3/4 cup brown sugar
1 cup milk
1/4 cup melted butter
1 cup flour
2 tsp. baking powder
1/2 tsp. baking soda
1 egg
1/4 tsp. salt
Directions
Gather persimmons and extract pulp or use purchased pulp.
Mix ingredients together. Pour into an 8 x 8 inch baking pan and bake at 325 degrees for 30 minutes.
Serve with whipped cream if desired. Delicious warm or cold.
Categories: Desserts, Holiday, Old-Fashioned, Puddings & Custards
Submitted by: mafong on September 22, 2010