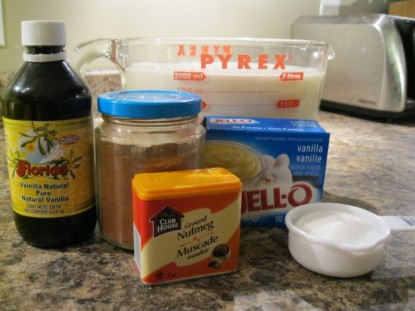 Effortless Eggnog
. Well that sure draw my attention–I had to try!
Difficulty:
Ingredients
1/2 gallon of cold milk
1 (3.4 oz) package instant French vanilla pudding mix
1/4 cup sugar
2 teaspoons vanilla extract
1/2 teaspoon ground cinnamon
1/2 teaspoon ground nutmeg
Directions
Mix pudding mix in large bowl with milk until smooth.
Whisk in the other ingredients.
Keep in refrigerator and stir well before serving.
Categories: Beverages, Holiday
Tags: Christmas
Submitted by: astrid on December 22, 2011