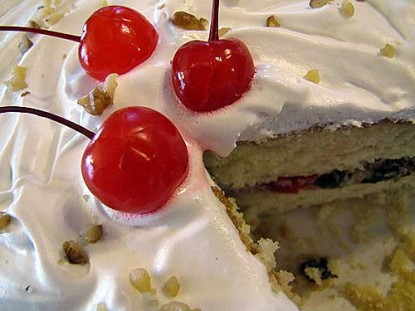 Difficulty: Easy
Cook Time:
7 minutes
Ingredients
2 egg whites (room temp)
1 1/2 cup sugar
1/3 cup cold water
1/4 teaspoon cream of tartar OR 2 teaspoons light corn syrup
1 teaspoon vanilla
Directions
In a double boiler beat first four ingredients until thoroughly blended. Beat constantly over boiling water for seven minutes. Remove double boiler from heat. Add vanilla and continue beating until stiff peaks form.
Categories: Frostings & Icings, Old-Fashioned
Submitted by: centauress on January 27, 2011