Mama fixed oatmeal on cold mornings when I was a child. As I got older, oatmeal became "gross". One morning Mama sat the bowl in front of me and I told her that I wasn't real hungry. Daddy asked why and I told him that oatmeal was gross.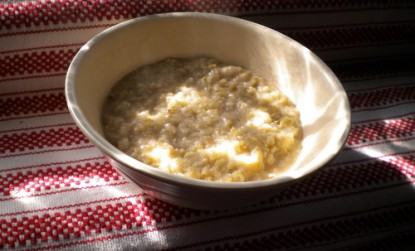 Daddy said, "Of course it is not good. You haven't made it taste good yet. I wouldn't eat that either".
In the land of ten-year-old girls, this made me very happy. My Daddy had agreed with me. Oatmeal was really not good. Daddy had the knowledge that grownups lack. Oatmeal is gross! This was very important in my world. A parental figure had agreed on an obviously life-altering subject. I was feeling pretty good about myself. Maybe I could have something good for breakfast now. You know, like kid food, the important things, cookies maybe.
Daddy handed me the butter knife and told me to put some butter in the bowl, and I did.
He told me to put two teaspoons of sugar in the bowl, and I did.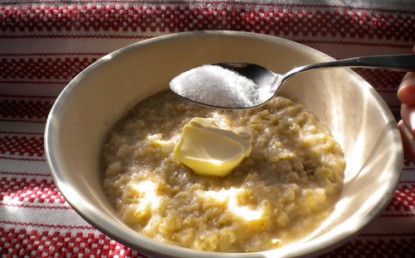 Then he told me to mix it all up real good.
This is the important part–he told me to pour a little milk around the edge of the bowl, so I did.
Daddy looked at my bowl, and pronounced it good enough to eat.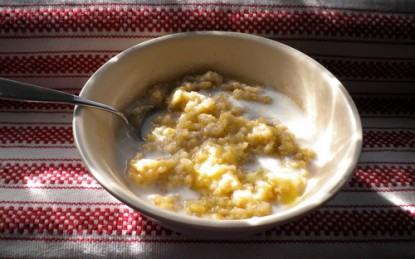 Daddy was right again. My ten-year-old dignity was saved, and my mama was happy because I left the house with a warm breakfast in my tummy. The day came that I was a mama, and had a daughter of my own and wanted to send her to school on cold mornings with a warm breakfast in her tummy. Dutifully, I prepared a pot of oatmeal at least once a week. One fateful morning, I set the bowl in front of her.
This precious offspring of mine pushed the bowl away and declared that oatmeal was gross! There it was, the declaration that I dreaded. Oatmeal had now been declared gross. Trying to think fast, I told her that I wouldn't eat it like that either. Besides, that is gruel, not oatmeal, and you have to fix it up right to make it taste good.
Following what my own daddy had told me to do, I instructed my daughter to do the same. She did as I told her (for once, trust me this did not happen often) and ended the "How To Prepare a Proper Bowl of Gruel" course with one difference. I handed my offspring the cinnamon, explaining to her that this was an extremely important step and should not be neglected.
Those big brown eyes grew wide. She now had a grownup secret and had prepared her own bowl of oatmeal/gruel. Her dignity was intact, she had a warm bowl of cereal in her tummy, and the mommy inside of me was happy!
This is the way that I eat oatmeal as an adult. Of course, I smile thinking about Daddy convincing me to eat oatmeal.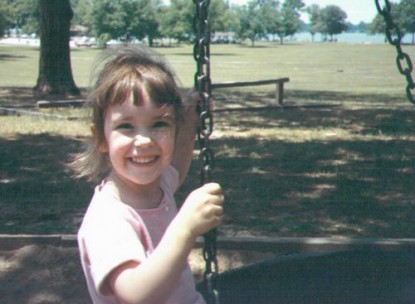 Yes, my daughter has figured out that she was eating oatmeal. She is grown and gone now. It is my hope that she smiles when she sits down to eat her oatmeal, and remembers this story.