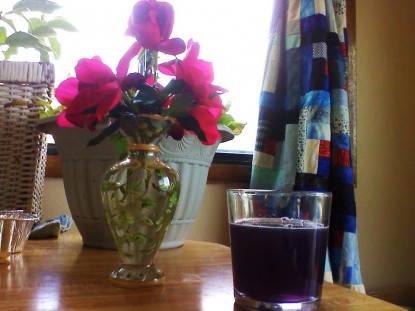 Difficulty: Easy
Servings: 2-4
Prep Time:
5 min.
Cook Time:
None
Ingredients
*1 packet Kool-Aid of your favorite flavor
*1/2 cup sugar
*1/8 tsp Lite salt
*1/16 tsp baking soda
*2 tbsp lemon juice
*8 cups water
Directions
Mix all dry ingredients. Add lemon juice and water. Chill and serve.
One final note: Electrolyte imbalance is serious. I will not be giving this to my husband the day of or the day before his next marathon. I'd much rather spend a few dollars buying him a professionally made drink that I know will provide him with exactly the kind of electrolytes he needs instead of accidentally making a mistake with my measurements and sending him to the hospital. I WILL be sending this with him to work when he's outside on hot days or when he's training and having his shorter runs.
Categories: Beverages
Submitted by: lisaajb on October 25, 2011