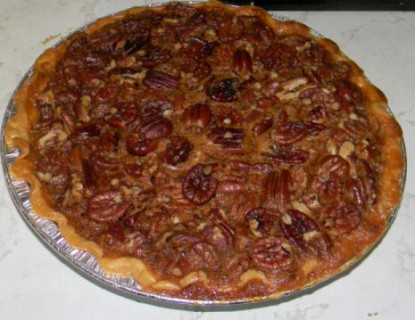 Difficulty: Intermediate
Servings: 8
Cook Time:
40 to 50 minutes
Ingredients
pastry for a one-crust pie (9″)
3 eggs
2/3 cup sugar
1/3 tsp. salt
1/3 cup butter, melted
1 cup dark corn syrup
1 cup pecan halves
Directions
Beat all ingredients together except pecans. Stir in pecans. Pour into pastry lined pan. Bake at 375 degrees until set and pastry is nicely browned (about 40 to 50 minutes). Cool entirely before cutting.
Submitted by: wvhomecanner on May 2, 2010