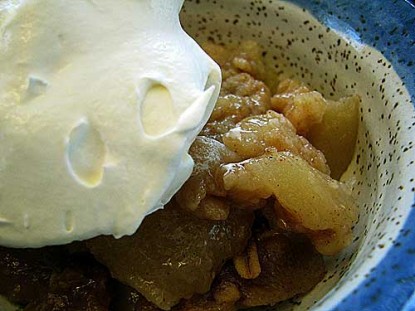 Difficulty: Easy
Servings: 6
Prep Time:
10 minutes
Cook Time:
5 hours
Ingredients
1/3 cup any baking mix
2/3 cup quick oats
1/2 cup brown sugar
1 teaspoon cinnamon
4 cups fresh, canned, or frozen sliced pears
1/2 cup pear juice or syrup
Directions
Grease a medium-size crock pot. Place dry ingredients in the crock pot and stir lightly to combine. Add fruit and juice or syrup. Stir again. Turn the crock pot on low. Cook for five hours.
Categories: Cobblers, Crock Pot, Desserts
Submitted by: suzanne-mcminn on April 5, 2011