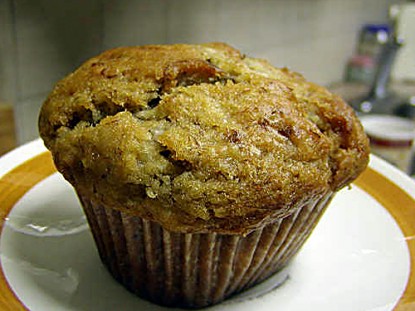 Difficulty:
Cook Time:
12-14 min
Ingredients
2 cups flour
2 teaspoons baking powder
1 teaspoon baking soda
1 cup white sugar
2 cups mashed bananas, very ripe (4-5 lg bananas)
1 cup mayonnaise
Directions
Mix first 4 ingredients together well. Fold in bananas and mayonnaise.
Bake at 350F for 12-14 minutes in muffins papers or greased pan for very large muffins. Insert a toothpick into the center of the largest one to test for doneness. If it comes out dry and clean, the muffins are done.
Submitted by: runningtrails on January 9, 2011