I love cornbread. In fact, everyone here loves cornbread. What's not to love?
Cornbread is so easy to make. I don't even bother with those 'just add water' mixes. However, there is something you must have to make delicious cornbread–a cast iron skillet.
You will just have to trust me here and take a leap of faith. The taste of cornbread from cast iron is unmistakable. Try it–you'll be addicted!
My cast iron skillet is so special, I can't even put it with my regular pots and pans. I keep my cast iron skillet in a cooking cubbie that is in the corner of my kitchen. Can you spot it? I'm sure it shines.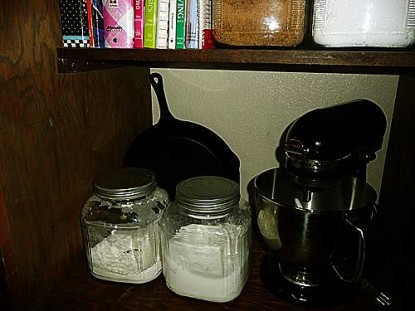 Once you have a cast iron skillet, go ahead and purchase a good quality corn meal.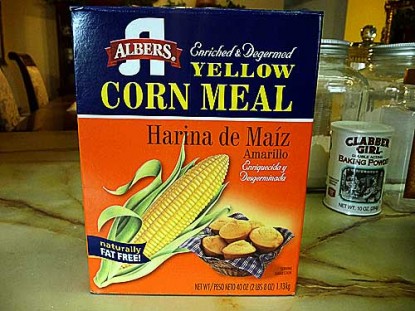 Then, you turn the box over and it tells you just what to do! I like recipes from the backs of boxes.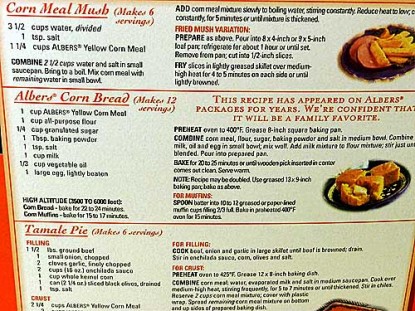 Cornbread takes a bit of this and a bit of that. Amazing how they all come together to make such scrumptious bread!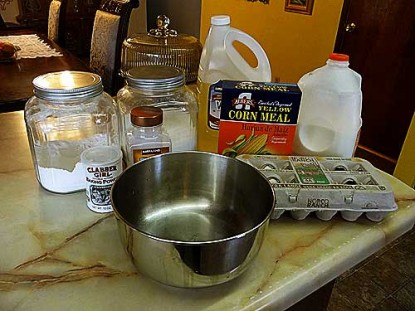 Cornbread is hard to mess up. Yesterday, much to my horror, I realized (too late!) I didn't have any milk. No milk? Drats! But, cornbread needs milk. I used yogurt. Now, the mad scientist at Rose Hill has made yogurt cornbread. Does this make me an inventor? Great Gampy Farmer was an inventor.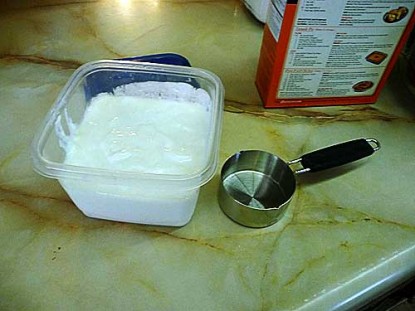 Oh, yes. Sweet, sweet cornbread. Do you see the crust on the sides–that crust is from the cast iron skillet. You won't see that kind of crust if you bake your cornbread in a glass dish.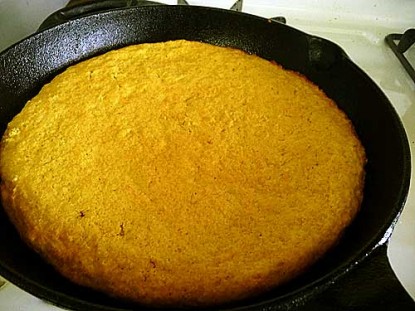 Cornbread has a serious downside. It never lasts long.

Do you think I could invent a cast iron skillet that keeps a continuous flow of cornbread?
*See the Back of the Box Cornbread recipe and get a handy print page.
Farmer blogs at Rose Hill Farm.

Interested in contributing to the Farm Bell blog? Read information here for Farm Bell blog submissions.