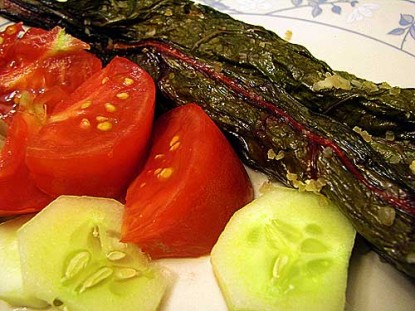 Difficulty: Easy
Servings: 4
Prep Time:
10 minutes
Cook Time:
20 minutes
Ingredients
8 large swiss chard leaves
2 cups cream cheese
1 cup ground beef or lamb, browned
1/2 cup onion, chopped
1 tablespoon parsley
garlic salt to taste
olive oil for drizzling
dried onions
Directions
Lightly spray a baking pan with oil. Combine cream cheese, meat, onion, parsley, and garlic salt. Place about 1/3 cup of the mixture down the middle of each leaf and roll up. Place in baking pan and drizzle with olive oil. Sprinkle with dried onions. Cover and bake at 350-degrees for about 20 minutes or until heated through.
Submitted by: suzanne-mcminn on May 13, 2010