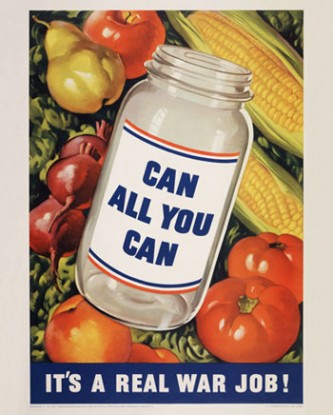 Difficulty: Intermediate
Servings: 4 quarts or 9 pints
Prep Time:
30 minutes
Cook Time:
1-1/2 to 2 hours
Ingredients
6 cups whole kernel corn, uncooked
4 cups chopped, peeled, cored tomatoes
2 cups chopped, cored, husked tomatillos
1 cup sliced carrots
1 cup chopped onion
1 cup chopped sweet red pepper
1 cup chopped sweet green pepper
3/4 cup chopped and seeded long green pepper
1/4 cup chopped and seeded hot pepper
3 Tbsp minced cilantro
2 tsp chili powder
1 tsp cayenne pepper
1 tsp black pepper
1 tsp salt
6 cups tomato juice
1 cup water
4 tsp hot pepper sauce
Directions
Combine all ingredients in a large saucepot. Bring to a boil. Reduce heat and simmer 15 minutes.
Ladle hot soup into hot jars leaving 1 inch headspace. Remove air bubbles. Wipe rim. Center lid on jar. Apply band until fit is fingertip tight.
Process pints 55 minutes and quarts 1 hour and 25 minutes at 10 pounds pressure in a pressure canner, adjusting for altitude.
Categories: Canning, Low-Sodium, Other Soups & Stews, PC Veggies, Preserving, Pressure Canning, Vegan, Vegetarian
Submitted by: pete on April 24, 2010